Co-lab
We try to cultivate a supportive, collaborative environment here in the co-lab. Here's a glimpse into how we communicate, work, and generally get along together.
Resources
Co-lab news / photos / fun
Here are some photos of (currently) recent colab outings and/or newsworthy events!
---
EVO-WIBO 2023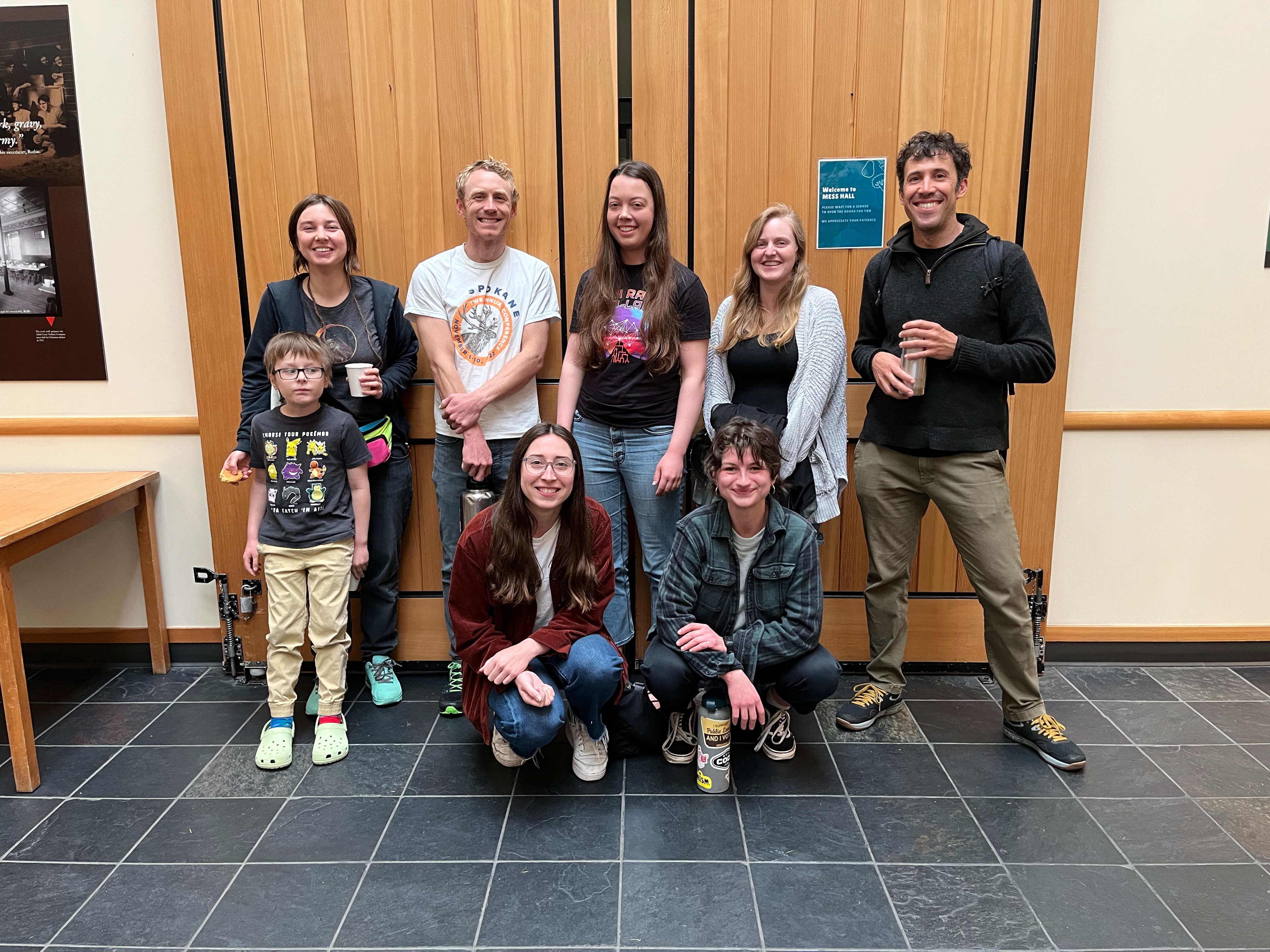 ---
Lab climbing!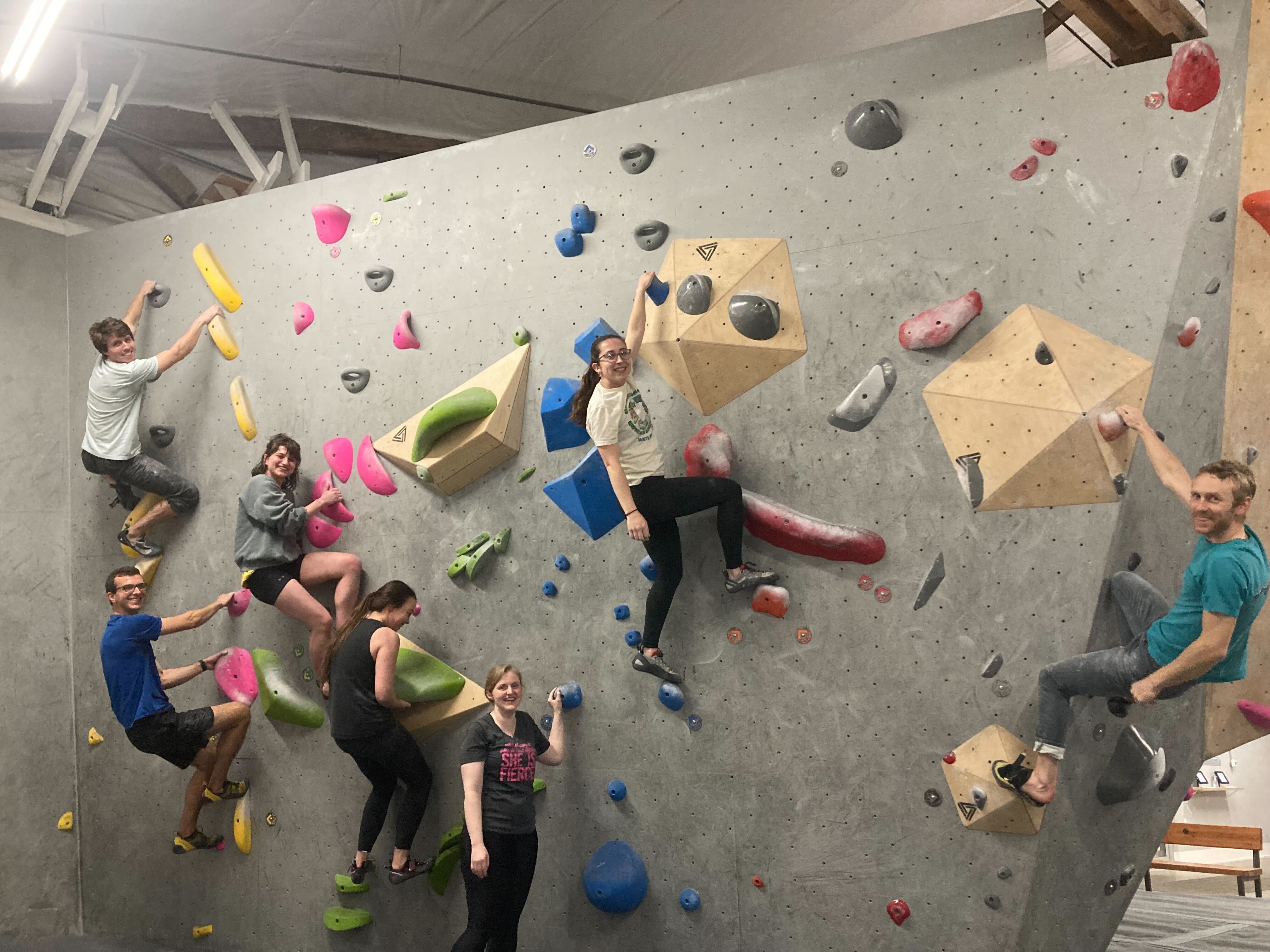 ---
PEQG 2022 group pics!
Front row (L-R): Gilia Patterson, Murillo Rodrigues, Gabby Coffing, Back row: Clara Rehmann, Vince Buffalo, Andy Kern, Victoria Caudill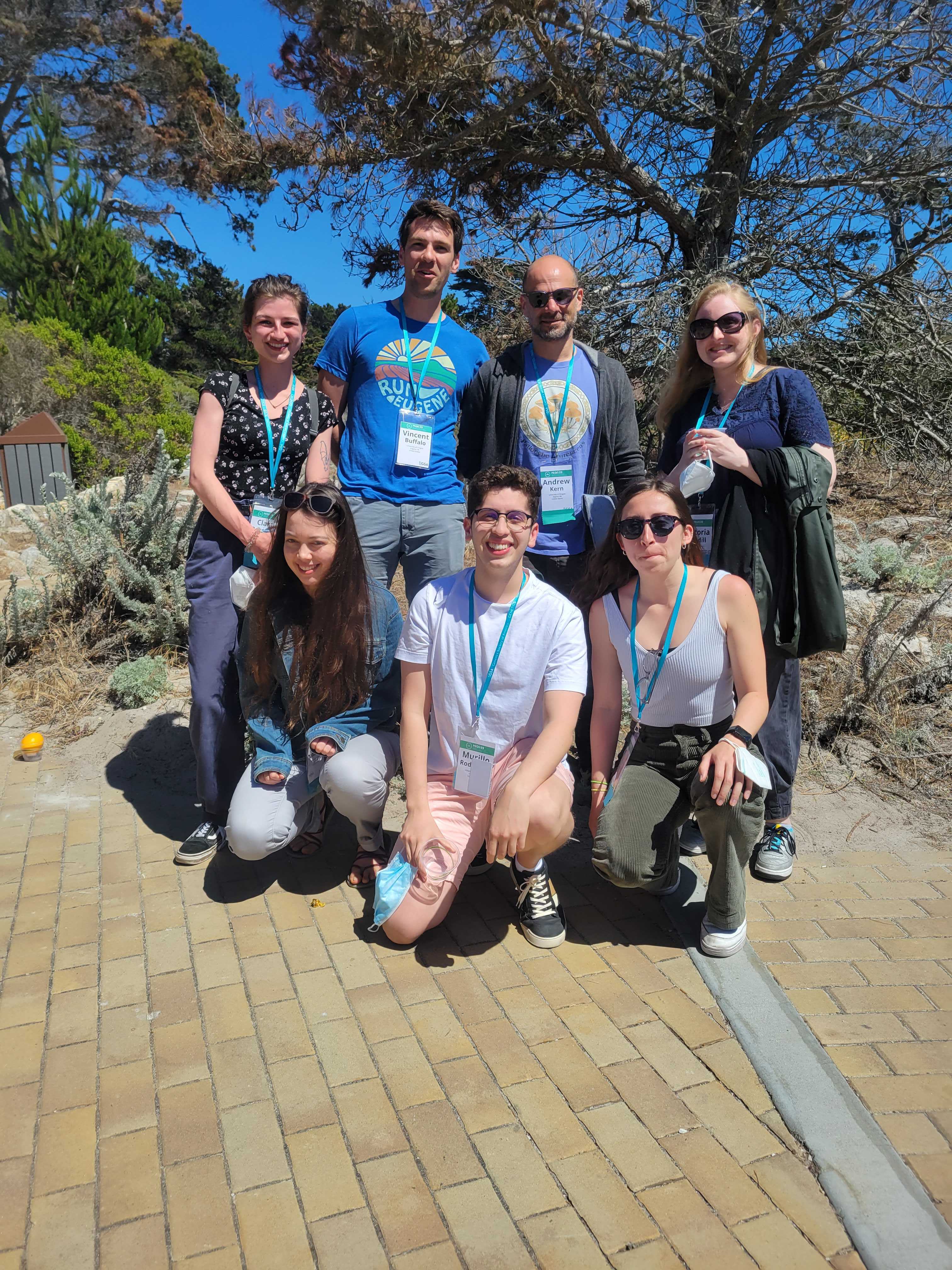 L-R: Chris Smith, Clara Rehmann, Victoria Caudill, Gabby Coffing, Murillo Rodrigues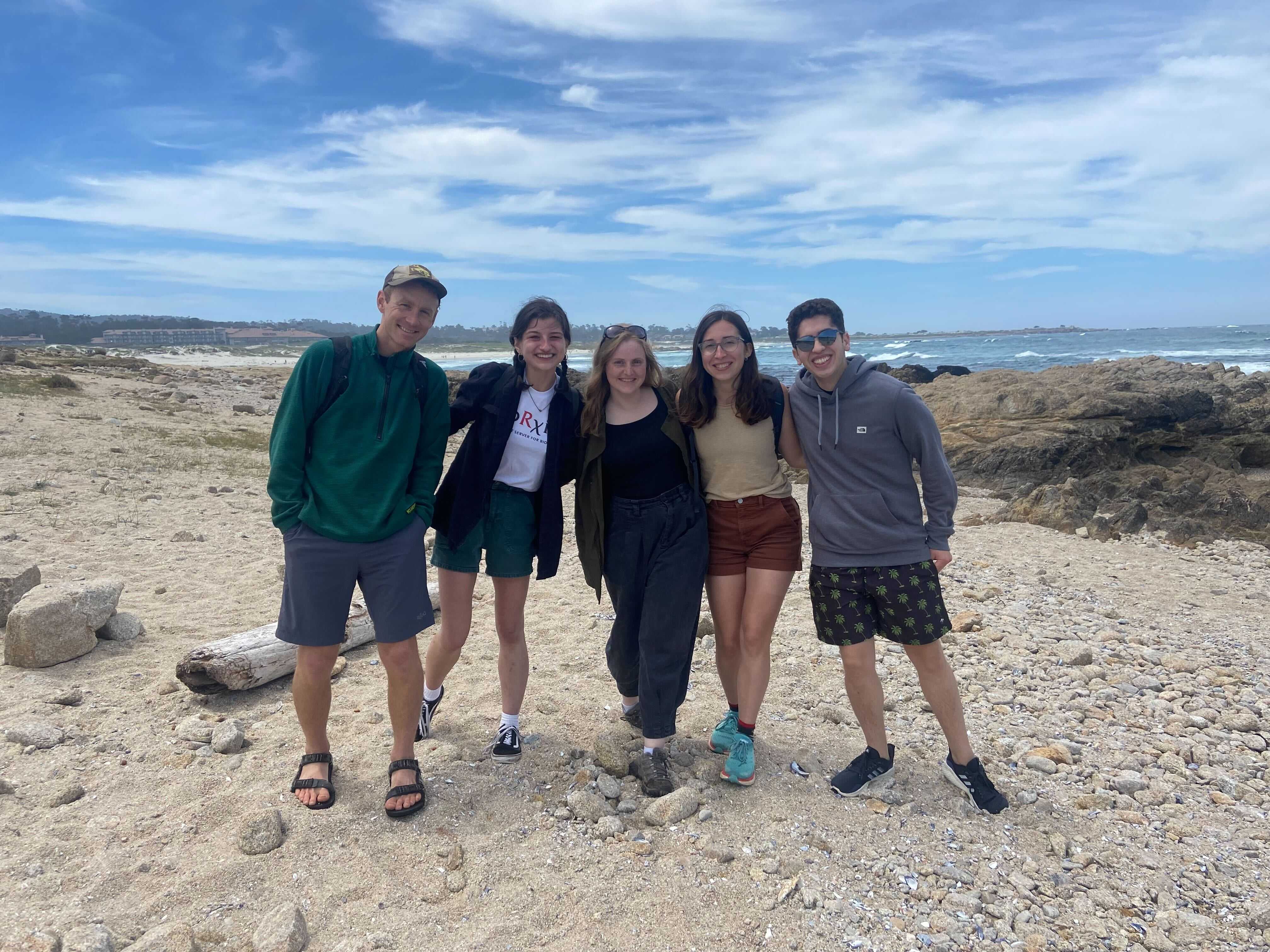 ---
colab-hosted Tea Time for Pride 2022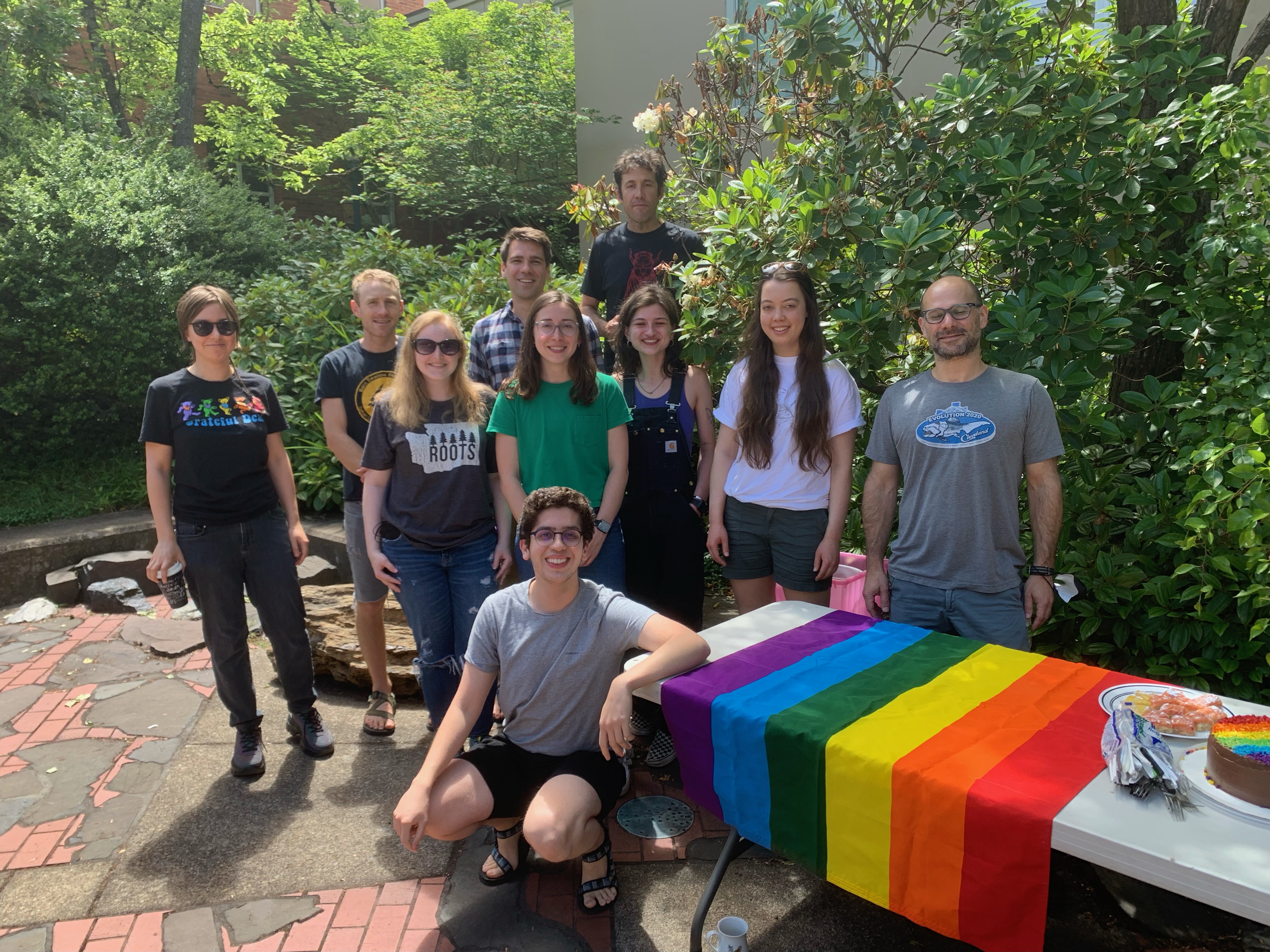 ---
Gabby is awarded the Best Student Poster award at the 2022 Cephalopod Internation Advisory Council Conference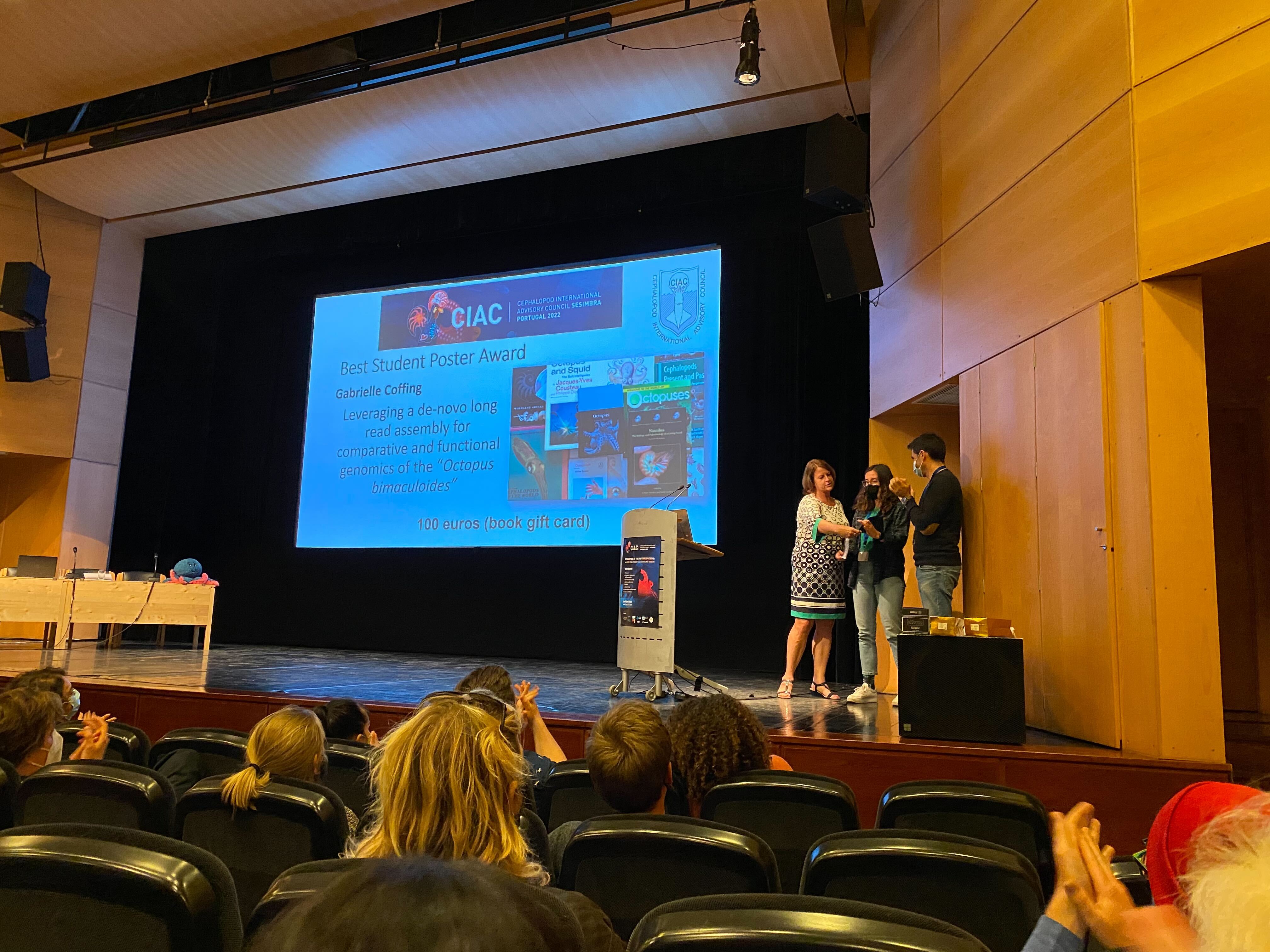 ---
November group birthday celebration (



!!!)
L-R Mandie Driskill, Gabby Coffing, Murillo Rodrigues, Matt Lukac (2021)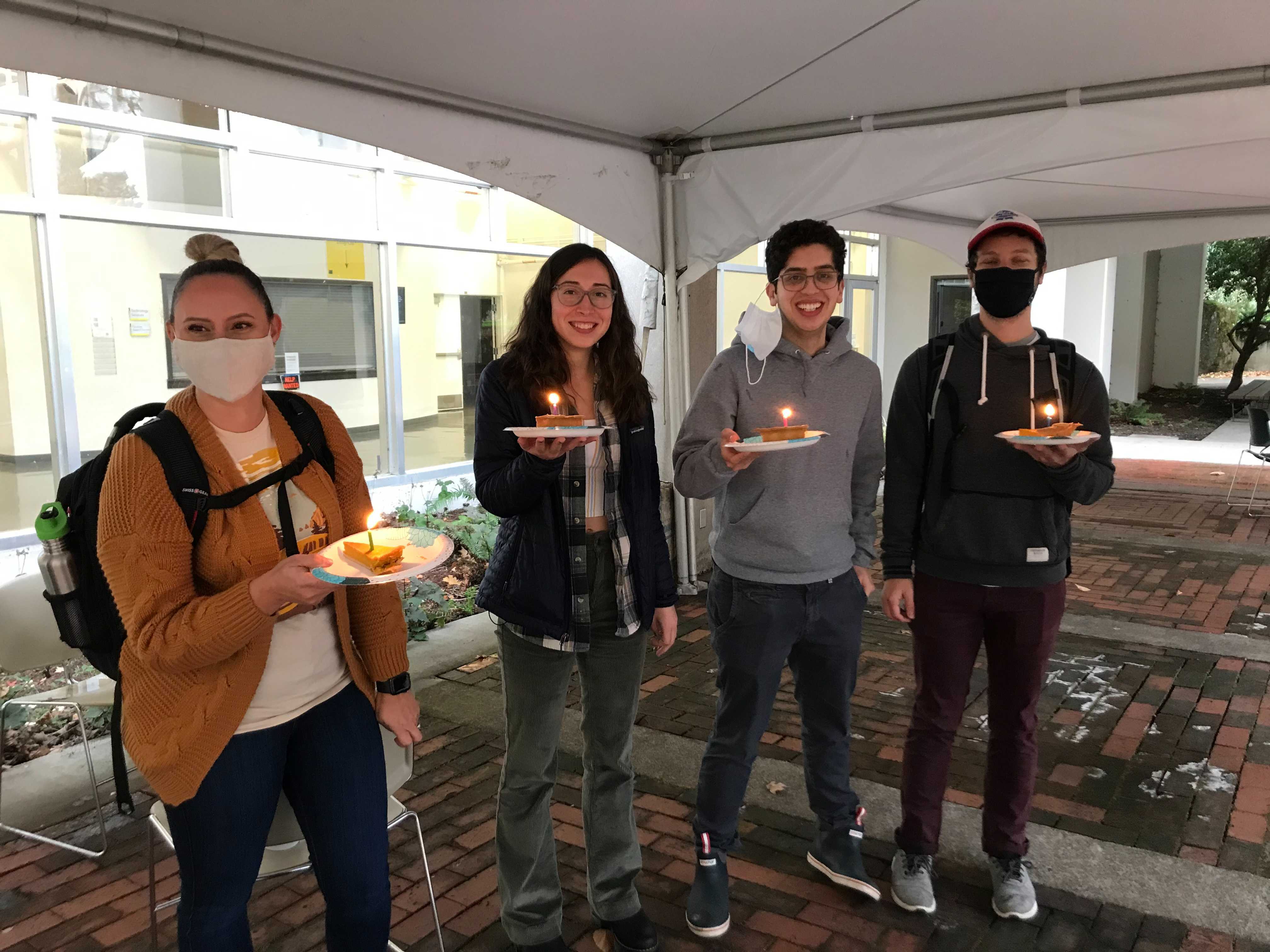 ---
Jeff's "graduation" celebration (summer 2021)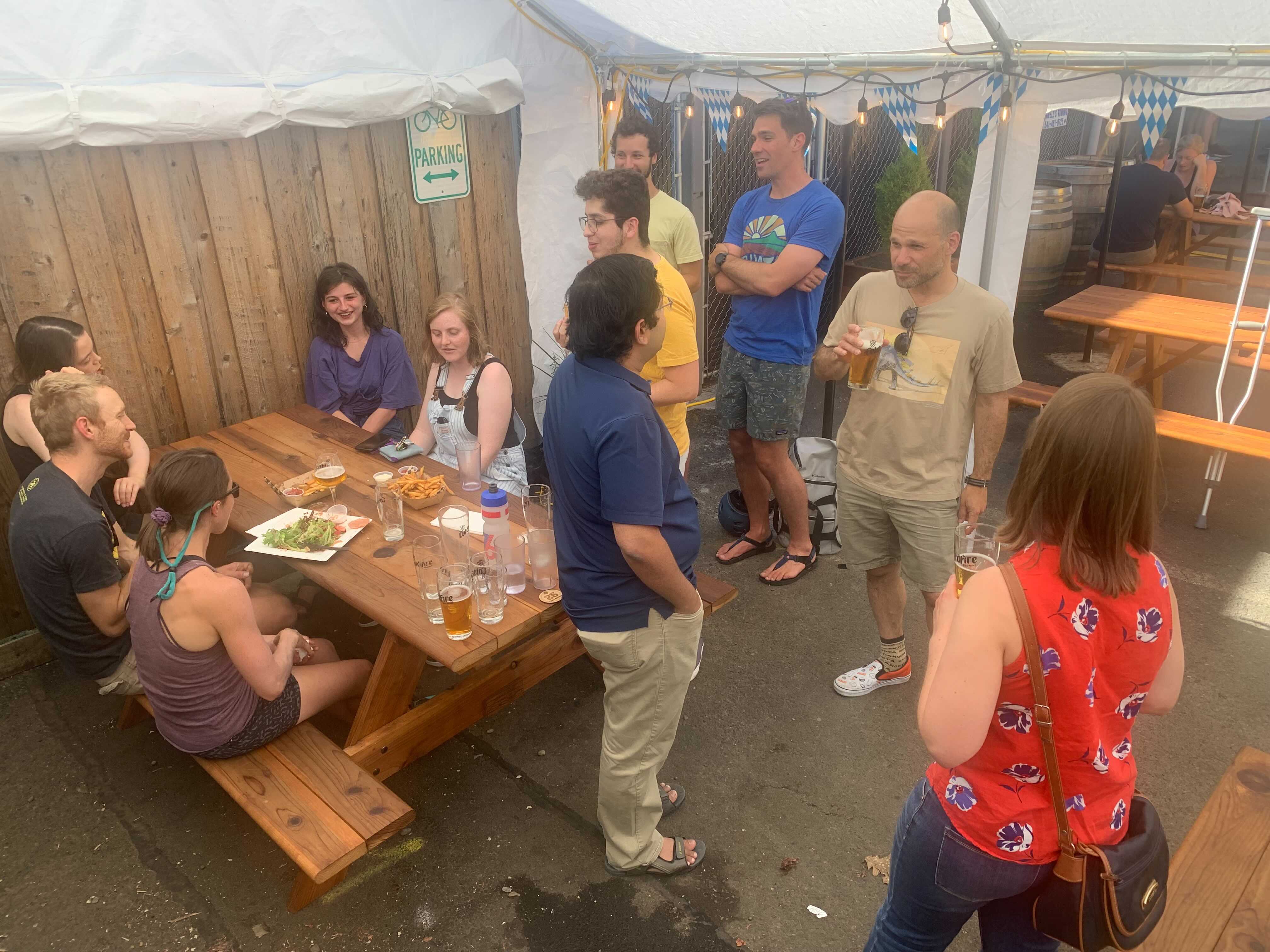 ---
Mushroom hunting (winter 2021)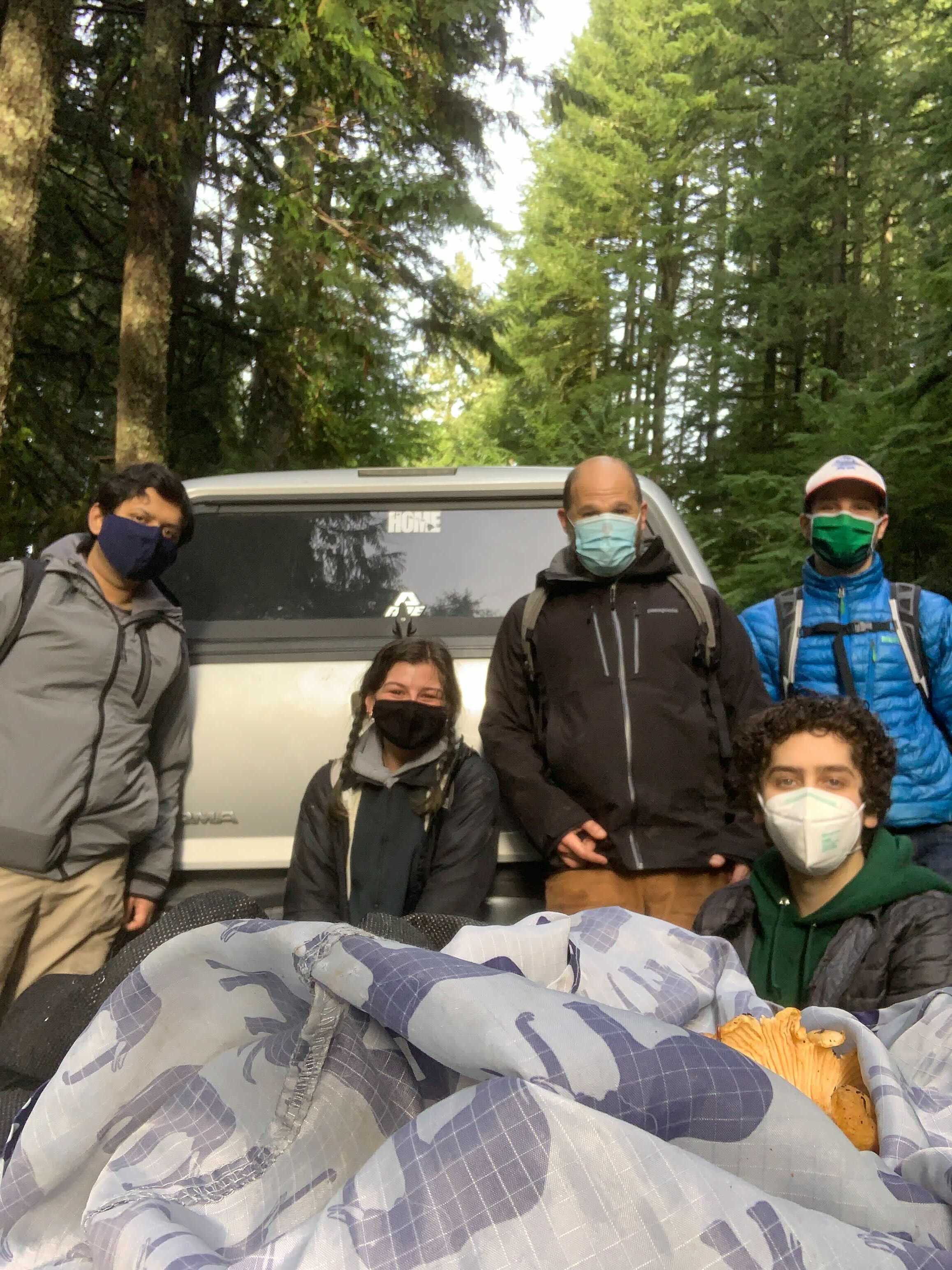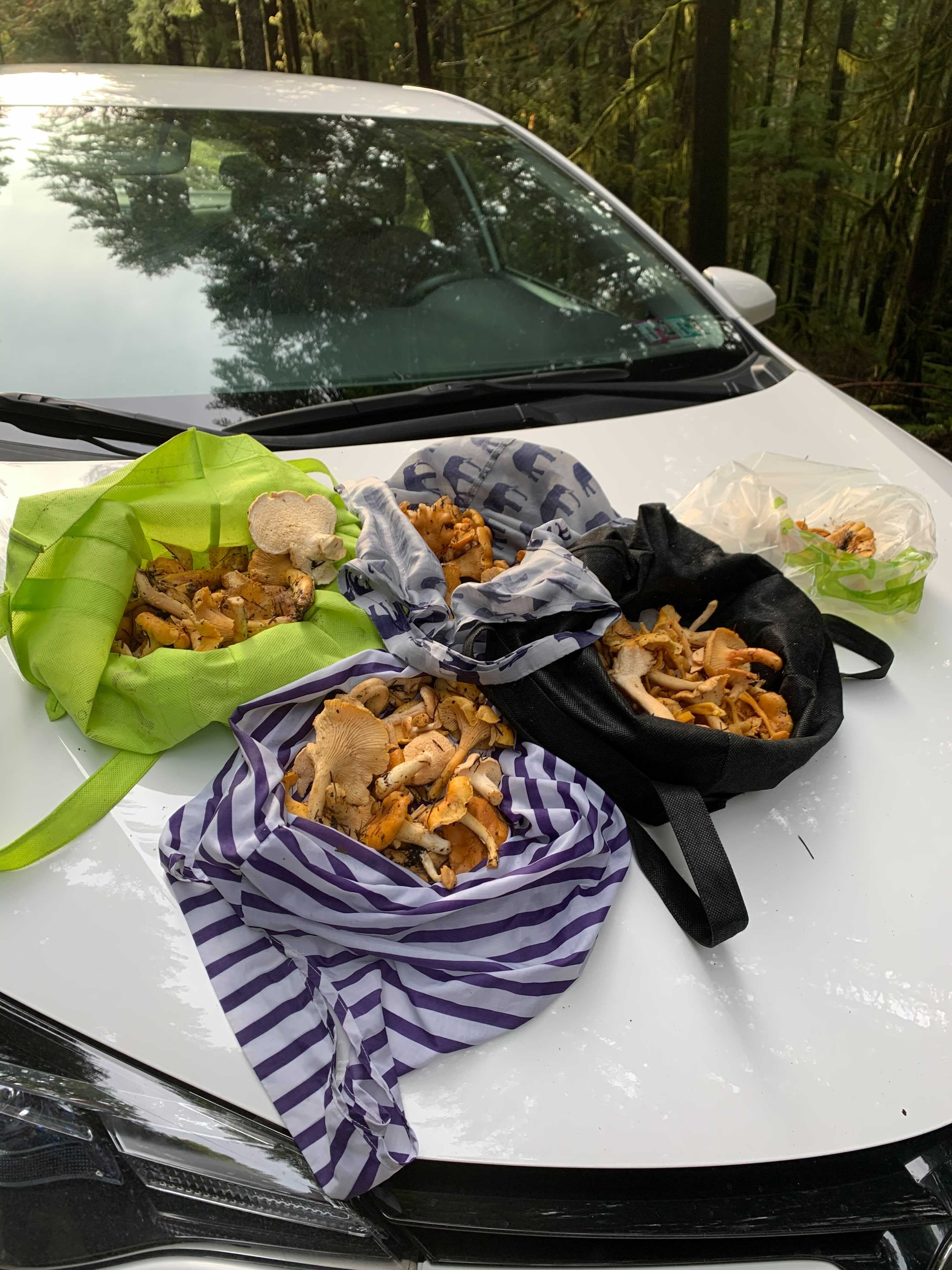 ---
Lab socially distanced meetup to the river (summer 2020)
---
Alison Etheridge visits the group (Spring 2019)

---
Peter looking very happy with his new SLiM shirt (circa 2019)